Company
We are dedicated to helping medical professionals enhance their profitability, and increase the quality of healthcare they provide, while making the transition from paper to digital medical records and reporting.

Our developers hold that all solutions should be elastic, dynamic and adaptable, allowing users to customize and amend the critical elements and templates needed to stay current with trends in the medical community. We also believe that, ultimately, all solutions must "talk" to each other and we are working to enable them to interface with any application necessary to achieve this end.

At Consensys Medical we believe that solutions should be available for all areas of medical practice, and should be priced so that all sectors can afford its' implementation and continued use.

We think that once you have invested in your solution, all future enhancements should be yours at no extra cost. All upgrades, updates and improvements should be freely distributed to all physicians in the Consensys family.

We encourage the exchange of ideas for improvement and urge our users to submit their suggested refinements to us.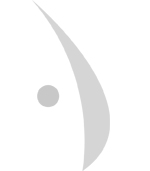 ® 2008 Consensys Medical Solutions